| Enquire now | follow us on Twitter | like us on Facebook |
Summer is almost here – but for Northern NSW it seems as it has already arrived!  We have said goodbye to our spectacular whale season (April – November each year) and in the lead up to Christmas we are looking forward to long, lazy summer days and warm summer nights.  Of course, that cool breeze that comes through in the evening is always welcome!
The most fantastic article about Cabarita Beach appeared in the Qantas Magazine (October 2015) which highlighted not only our beautiful region but the newly opened Halcyon House.  We've blogged it so you can read it in your own time.
There are lots of activities happening during the summer break – from water sports with the Watersports Guru, the opening of the new pop up restaurant, Butchers BBQ at Fins Restaurant (or try out their gin bar),  drop in for breakfast any day until 11.30am at Osteria Casuarina, try the new menu at Sea Salt, a pamper session at Beauty at Salt, Christmas Lunch at Salt Bar with a seafood buffet lunch,  The Celebrity Chef Weekend at Peppers at Salt, featuring Colin Fassnidge (15/16 January), try out the wonderful Thai flavours at our favourite Thai Restaurant, Mahsuri Thai, or just enjoy the fact that you can get some fresh fish and chips or gelatos from the takeaway outlets at Salt Village to eat on the beach – remember that it is patrolled 365 days a year .
Phew!  So much to do, so little time!  Of course if you are lucky enough to be one of our guests at La Maison Pacifique, you could try our new cooking classes option (see below for more details) or even have a fully catered dinner party for up to 10.  Cool, eh!
But I digress.  We have lots of fabulous news and tips for you this month, so read on for all the latest from us at La Maison Pacifique.
Send us your photos!
Want to know where we are listed?
Welcome to all our new subscribers
Last newsletter we told you all a little about our plans for our regular maintenance week we undertake each year.
Now, please don't think that we don't undertake maintenance as and when it requires it – we surely do, but also once a year we give La Maison Pacifique a real sparkle and shine ensuring that we're ready for summer!  Read more…
http://www.lamaisonpacifique.com/blog/were-ready-for-summer/
La Maison Pacifique has the perfect set up for our guests to host their own dinner party (for up to 10) as part of their stay. It is up to you how much you want to be involved, but being adventurous, we went for the Spanish cooking class option and it was a feast! Read more…
http://www.lamaisonpacifique.com/blog/hosting-a-dinner-party-at-la-maison-pacifique/
Increasingly, we at La Maison Pacifique are being asked why we are not updating our booking calendar on the various sites we are listed.  This is a real dilemma for us as whilst we are not keen to inconvenience any prospective guests (nor frustrate them with a no response), we still need to answer to the question "to update our calendar or not".  So, we'd like to explain. Read more…
http://www.lamaisonpacifique.com/blog/to-update-our-calendar-or-not/
Just when we thought that our beautiful region was one of the best holiday secrets around, Qantas (through its magazine QF Travel Insider – October 2015 issue) blows our cover!  We totally agree that our beach (including the delightful Cabarita Beach mentioned in their article – "The Classic Australian Holiday (minus the crowds)" (and just a short thirty minute stroll down the beach from La Maison Pacifique) is a hidden gem and a place to relax and enjoy not just the delights of other local accommodation options (including the newly opened Halcyon House) but the relaxed feel of the Classic Australian Holiday that we all remember from our childhood. Read more…
http://www.lamaisonpacifique.com/blog/the-classic-australian-holiday-minus-the-crowds/
A few months back, we gave you all some tips on what a Bridesmaid should include in their wedding day survival kit.  Now it is the Bride's turn – so read on for our Bride's Wedding Day Survival Kit! Read more…
http://www.lamaisonpacifique.com/blog/brides-wedding-day-survival-kit/
Our wedding accommodation side of La Maison Pacifique is booming with many local and destination wedding brides loving the idea of sharing first their getting ready, and secondly, their honeymoon in the beautiful Northern Rivers area of Northern NSW.  With fantastic weather all year round and in close proximity to both the Gold Coast and Byron Bay, Casuarina can be the place you have been looking for!  Read more…
http://www.lamaisonpacifique.com/blog/top-wedding-trends-for-2016/
Christmas is such a fantastic time of year, whether you are spending it on the beach, in cooler climes, whether it is with family and friends or whether you have decided to fly away and experience new cultures.
At La Maison Pacifique, we love Christmas!  Not just because it gives us a chance to add some Christmas cheer (all our guests will get to see our new Christmas decorations this year), but because we know that this time of year is for giving and receiving of not just gifts, but treasured memories.  Read more…
http://www.lamaisonpacifique.com/blog/merry-christmas-to-all-our-friends/
8. Send us your photos!
We have recently received some guest photos and are so excited!  We love to see people having fun at the beautiful La Maison Pacifique, so if you do stay, don't forget to post them on our facebook page, via twitter or on instagram.  We will "like" them and are keen to share them with the world (re-post etc). Thanks to our November Girls Weekend Girls – 4 years in a row – hope to see you again next year!
We know that all our wonderful subscribers realise that we are a legitimate business and totally committed to our guests.  As part of this, we ensure we are listed on as many appropriate sites as possible and we continually review our subscriptions to maximise our exposure.  If you would like to see where we are listed on other sites, visit http://www.lamaisonpacifique.com/about-us/ for the latest information.
10. Welcome to all our new subscribers
Welcome to all our new subscribers (who have enquired with us recently – and thank you to all our regular subscribers  – we do hope that you continue to enjoy our newsletters each month.  Thanks to our returning guests – and don't forget to tell us about your stay – we love your feedback (and it is important to us!)  We look forward to welcoming you all to our property soon – and don't forget to book early – 2015/16 is shaping up to be another bumper year!
http://www.lamaisonpacifique.com/description-rates/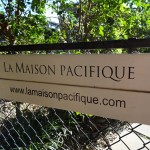 Wow, another great newsletter packed with some fantastic information ready for your next holiday!
….Have we convinced you yet that your Casuarina NSW holiday could be your best ever at any time of the year?  All you have to do now is book your beach holiday!  Northern Rivers area NSW (including Kingscliff, Casuarina, Pottsville and Cabarita Beach) is the perfect spot – and its location is ideal – 1/2 way between the Gold Coast and Byron Bay.  Patrolled beaches line the coast.  We even have Carla,  Lisa, Pete and Spida's top tips on things to do in Kingscliff! You can even book a picnic or high tea with Teaspoon High Tea Events.   Check out our blog and news, location and attractions and what's on and markets for more great tips and things to do on your Northern Rivers holidays!
Happy holidays – dream about what is possible; believe you can do it; make the most of your leave; plan, book and enjoy your holiday; then dream about where you will go next!  It is your turn!
Would you like to book or find out more about us?
Check out our rates, (yes, we do accept credit cards – through our paypal!)
Look at our last minute accommodation specials or
You can also Contact us for more information.
Until next time – enjoy your day wherever you are from La Maison Pacifique "The Peaceful House" and your boutique designer luxury holiday home vacation rental in Casuarina, New South Wales, Australia – half way between the Gold Coast QLD and Byron Bay NSW, Australia.

Di Hendy
Property Manager & Interior Designer
Telephone – call Di Hendy Mon-Fri 9am – 5pm +61 (0) 411 052 759 (AEST/AEDST)
Text 24/7 – text Di Hendy +61 (0) 411 052 759
Email – contact info@lamaisonpacifique.com or dihendy4@gmail.com
Website – visit http://www.lamaisonpacifique.com
Twitter – @maisonpacifique
Facebook – like http://www.facebook.com/pages/La-Maison-Pacifique/231607423592843
Instagram – https://instagram.com/la_maison_pacifique/

LinkedIn Group – join http://www.linkedin.com/groups/La-Maison-Pacifique-4634043
LinkedIn Company – follow Linked in Company
Google+ Person – add to circle https://plus.google.com/+LaMaisonPacifique1
Google+ Page – follow https://plus.google.com/b/112592221587833404365/
Newsletter – subscribe at http://eepurl.com/Am0zz
Video Tour – http://www.youtube.com/embed/KR8MiuA00Xg
Wedding Accommodation Video – http://www.youtube.com/watch?v=zi7xxUJSDDE

https://i0.wp.com/www.lamaisonpacifique.com/wp-content/uploads/La-Maison-Pacifique-Newsletter.jpg?fit=600%2C138
138
600
lamaisonpacifique
http://www.lamaisonpacifique.com/wp-content/uploads/La-Maison-Pacifique-Casuarina-NSW.png
lamaisonpacifique
2015-11-23 08:54:59
2017-09-11 05:03:19
Latest News from La Maison Pacifique - November 2015