| Enquire now | follow us on Twitter | like us on Facebook |
Summer 2016 has truly flown by and I can't believe we haven't sent you all one of our great newsletters since November! 2016 is shaping up to be our biggest year ever with more and more wedding accommodation bookings taking over our weekends as well as our usual family get togethers and fun-filled holidays, girls weekends and couples getaways.  We love meeting new people that come through our doors, and especially love welcoming back returning guests.  Did you know that there is a great group of girls who stay with us every November and have done so since we opened?  They are already booked again for this year!
There is always plenty to see and do locally, so follow us on twitter (@MaisonPacifique) or facebook (La Maison Pacifique) for your regular updates on what's on in our region (including local events and markets).
This newsletter, we have some more great updates for you (our usual mix of local, wedding and travel stories):
What's new at La Maison Pacifique
Winter Last Minute Special
Top things to do at Fingal Head
Carla's top things to do in Kingscliff
Wedding Ettiquette Social Media Style
Top Wedding Dance Videos
8 Tips for great skin post a long haul flight
Keeping the kids happy on a road trip
1.What's new at La Maison Pacifique
While we try to keep our photos as up to date as possible, there are always new things happening at La Maison Pacifique.  We've talked recently about our new venture for cooking classes/evenings by hosting a dinner party.  We have already had a couple of very successful evenings where guests have enjoyed the delights with Leanne from 2 Cooks in the Kitchen. With such a well equipped kitchen, this is a great activity for a couples or girls weekend.  Additionally, as our garden continues to grow and we are able to reap its rewards, we encourage all our guests to sample the fruits and herbs on offer – and free to all our guests for their culinary delights.  (Don't forget we have a plethora of great cookbooks from which to source your recipes and many local farmers markets to pick up other fresh produce).
We have been continuing to improve the boring stuff too – new airconditioning units have replaced the old, the decks have all been refinished, we are continuing with our pest control program and all new pillows have been purchased.  Our yearly maintenance program was completed in November (before the school holiday rush) so our peaceful house is spic and span and ready for your arrival.
Another recent innovation is our new security patrol.  We already have monitored alarms, and guests will note there are no keys for the front gate and door – just a kypad where we personalise your entry code.  We have added night-time security patrols to this to ensure safety of guests and their belongings and a peaceful neighbourhood.
Now is a great time to take advantage of our Winter Last Minute Special!  With our quietest period upon us (May/June each year), we are offering all guests a 10% discount on all stays of 3+ days during those months (2 night stays remain at the same price).  So take advantage of the cooling weather, curl up in front of our fire and enjoy the delights of winter on the Tweed Coast.  With mild winter days and cool winter nights, there is no better time to relax after the heat of a long hot summer.  There are still lots of events happening so now is the time to book!
http://www.lamaisonpacifique.com/last-minute-accommodation-specials/
We at La Maison Pacifique love exploring our local area – and we've come up with the Top things to do at Fingal Head for you.  When it comes to odd facts, they don't come much odder than the fact that this charming Tweed village was named after the mythical Celtic giant Fingal who reportedly built the famous Giant's Causeway in Ireland.
Fingal Head is situated just across the Queensland border in the Northern Rivers/Tweed Coast area of Northern NSW and is a mecca for those who like to be close to the Gold Coast, but enjoy the quiet serenity of this beautiful border town.
http://www.lamaisonpacifique.com/blog/top-things-fingal-head/
As you know we love promoting local things to do in and around our beautiful, luxury, beachfront holiday home – La Maison Pacifique – in Casuarina so we have had a chat to another local – Carla – and put together for you "Carla's Top things to do in Kingscliff" NSW.
Firstly though – a little about Carla.  Carla is a local business owner – of the store "On Kliff" on Marine Parade in Kingscliff.  As a long term resident and friend of many, Carla's is the place to shop for the latest fashion in Northern NSW (at least we think so!).  As a fashion designer herself – and with her own label – Mode Village – where all her fashions are manufactured locally on the Gold Coast, Carla has a unique eye and a stylist's approach to making her clients look great.  One thing I really appreciate when I visit Carla is that she is not shy about saying what styles and fashions would suit you best – and she is right too!
http://www.lamaisonpacifique.com/blog/top-things-to-do-in-kingscliff-nsw-2/
In our social media world, there are some wedding ettiquette – social media style tips that you can follow which can ensure that you embrace not only your newly-engaged status, but are mindful of the ettiquette involved – and keeping everyone happy too!
We have found this great article The New Rules of Wedding Etiquette by Simone Hill (published on theknot.com.au)which will give you, (the bridal couple) and your guests some tips and tricks and the do's and don'ts of wedding ettiquette – social media style.
http://www.lamaisonpacifique.com/blog/wedding-ettiquette-social-media-style/
To inspire your special day, we've put together for you our Top Wedding Dance Videos.  From Mums dancing with sons, brides dancing for their grooms (and vice versa) and Fathers/Mothers couples tearing up the dance floor with their daughter/son, over the last few years, there has been some fantastic, fun, sentimental, beautiful and poignant wedding dance videos streaming to us all via the internet.
We're not going to rank/rate them, but smile with us as we enjoy the special moments for these couples and their families and friends – and does this inspire you to do something too?
http://www.lamaisonpacifique.com/blog/top-wedding-dance-videos/
Sourced direct from the Lifestyle website, here is some great tips on how to fill in your time on a long haul flight.  People may look at you sideways as you are doing it, but the pay-off will be great looking (and well moisturised) skin at your destination.  As usual, we have added our own tips and ideas (in italics) – with links to products we like (these are personal recommendations and it is up to you as to whether you try them and/or they work for you.
http://www.lamaisonpacifique.com/blog/8-steps-for-great-skin-post-a-long-haul-flight/
With the Australian dollar falling, now is a great time to enjoy the delights of a family roadtrip to your favourite beachside location.  To help stifle the cries of "Are we there yet?" we have been doing some research and come up with some great ideas that can make the journey as much fun as the destination.
http://www.lamaisonpacifique.com/blog/keeping-the-kids-happy-on-a-roadtrip/
We know that all our wonderful subscribers realise that we are a legitimate business and totally committed to our guests.  As part of this, we ensure we are listed on as many appropriate sites as possible and we continually review our subscriptions to maximise our exposure.  If you would like to see where we are listed on other sites, visit http://www.lamaisonpacifique.com/about-us/ for the latest information.
10. Welcome to all our new subscribers
Welcome to all our new subscribers (who have enquired with us recently) – and thank you to all our regular subscribers  – we do hope that you continue to enjoy our newsletters each month.  Thanks to our returning guests – and don't forget to tell us about your stay – we love your feedback (and it is important to us!)  We look forward to welcoming you all to our property soon – and don't forget to book early – 2016 is shaping up to be another bumper year!
http://www.lamaisonpacifique.com/description-rates/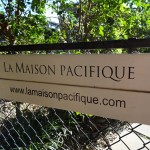 Wow, another great newsletter packed with some fantastic information ready for your next holiday!
….Have we convinced you yet that your Casuarina NSW holiday could be your best ever at any time of the year?  All you have to do now is book your beach holiday!  Northern Rivers area NSW (including Kingscliff, Casuarina, Pottsville and Cabarita Beach) is the perfect spot – and its location is ideal – 1/2 way between the Gold Coast and Byron Bay.  Patrolled beaches line the coast.  We even have Lisa, Pete and Spida's top tips on things to do in Kingscliff! You can book a picnic or high tea with Teaspoon High Tea Events.   Check out our blog and news, location and attractions and what's on and markets for more great tips and things to do on your Northern Rivers holidays!
Happy holidays – dream about what is possible; believe you can do it; make the most of your leave; plan, book and enjoy your holiday; then dream about where you will go next!  It is your turn!
Would you like to book or find out more about us?
Check out our rates, (yes, we do accept credit cards – through our paypal!)
Look at our last minute accommodation specials or
You can also Contact us for more information.
Until next time – enjoy your day wherever you are from La Maison Pacifique "The Peaceful House" and your boutique designer luxury holiday home vacation rental in Casuarina, New South Wales, Australia – half way between the Gold Coast QLD and Byron Bay NSW, Australia.

Di Hendy
Property Manager & Interior Designer
Telephone – call Di Hendy Mon-Fri 9am – 5pm +61 (0) 411 052 759 (AEST/AEDST)
Text 24/7 – text Di Hendy +61 (0) 411 052 759
Email – contact info@lamaisonpacifique.com or dihendy4@gmail.com
Website – visit http://www.lamaisonpacifique.com
Twitter – @maisonpacifique
Facebook – like http://www.facebook.com/pages/La-Maison-Pacifique/231607423592843
Instagram – https://instagram.com/la_maison_pacifique/

LinkedIn Group – join http://www.linkedin.com/groups/La-Maison-Pacifique-4634043
LinkedIn Company – follow Linked in Company
Google+ Person – add to circle https://plus.google.com/+LaMaisonPacifique1
Google+ Page – follow https://plus.google.com/b/112592221587833404365/
Newsletter – subscribe at http://eepurl.com/Am0zz
Video Tour – http://www.youtube.com/embed/KR8MiuA00Xg
Wedding Accommodation Video – http://www.youtube.com/watch?v=zi7xxUJSDDE

https://i0.wp.com/www.lamaisonpacifique.com/wp-content/uploads/La-Maison-Pacifique-Newsletter.jpg?fit=600%2C138
138
600
lamaisonpacifique
http://www.lamaisonpacifique.com/wp-content/uploads/La-Maison-Pacifique-Casuarina-NSW.png
lamaisonpacifique
2016-04-02 03:43:11
2018-01-02 01:34:21
Latest News from La Maison Pacifique - April 2016